BIOGRAPHIE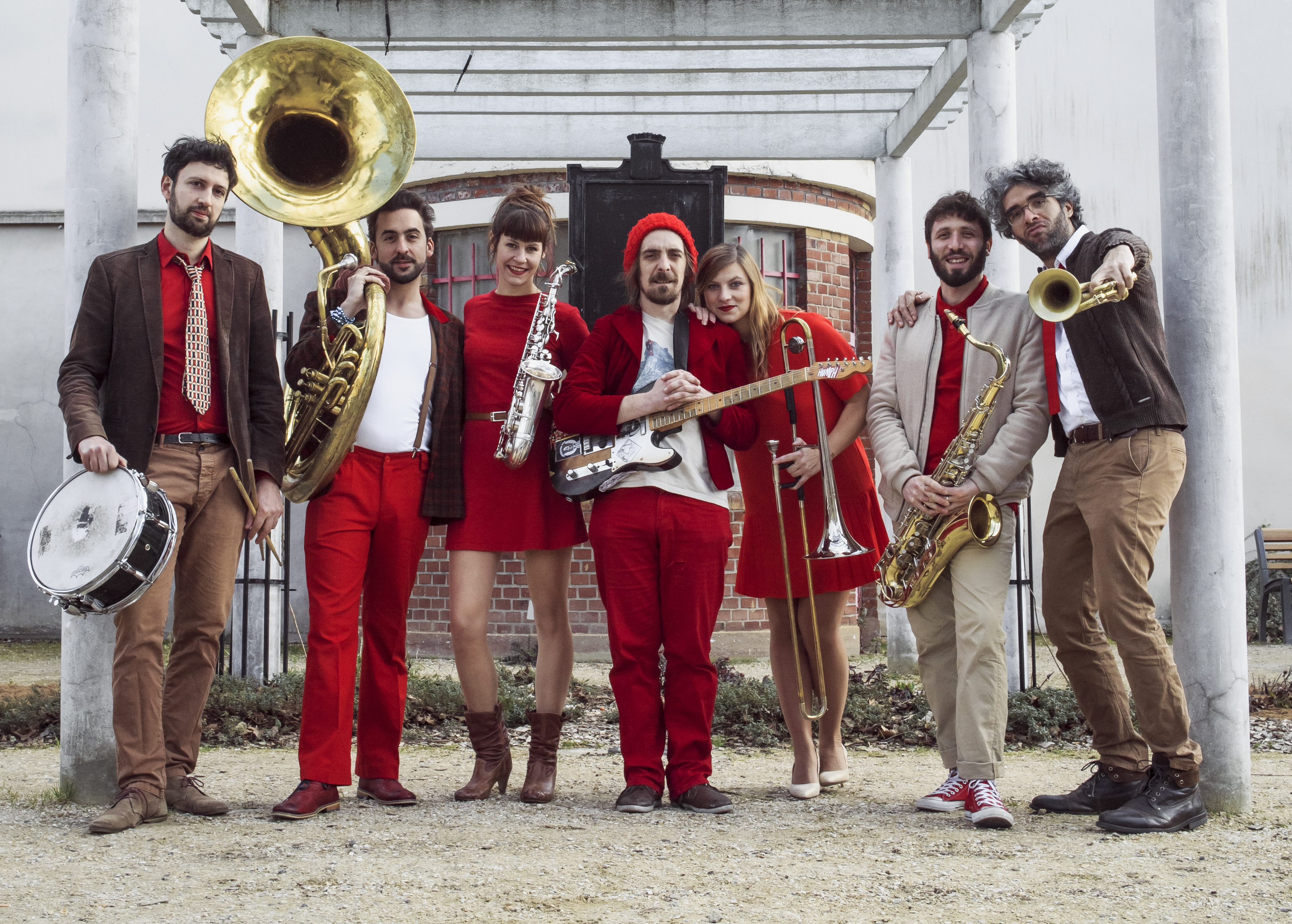 Grizz-Li est un brass band original qui parcourt les scènes en dehors de tout formatage musical. Entre brass band, bluesrock et soul, Grizz-Li a su développer une griffe unique.
Ces sept spécimens comptent parmi eux une voix charismatique au service d'un son animal et instinctif. Avec l'énergie féroce de leur espèce, ils déploient une grande variété d'harmonies et de rythmes ensorcelants et leurs concerts font date dans le règne animal. La scène est leur domaine, la transe est leur langage. Des scientifiques ont récemment prouvé les bienfaits de ces rites vaud'ours sur l'homme, notamment des vertus tonifiantes, motrices, exhilarantes et aphrodisiaques !
(EN) Grizz-Li is a french 7-piece brass band whose compostions roam the frontiers of musical genres and beyond. Grazing on jazz, groove, blues rock and soul, Grizz-Li leaves a unique print in their tracks.
These seven specimen have found a charismatic voice among their sleuth that reflects their animalistic and instinctive sound. With their breed of ferocious energy, they exhibit a formidable variety of harmonies and captivating rhythms, which have made their concerts a landmark in the animal kingdom.
The stage is their natural habitat and their music has proven its benefits to the whole of mankind, notably for its invigorating, driving and aphrodisiac effects !
GUITARE ELECTRIQUE et CHANT : Jorge De Moura
TROMPETTE : Aristide Gonçalves
TROMBONE : Flora Bonnet
SAXOPHONE ALTO : Florence Kraus
SAXOPHONE TÉNOR : Bastien Ferrez
SOUSAPHONE : Brice Perda
BATTERIE : Alexandre Bayle